Welcome to the family photo page. Here you will find photos sent in by the THS ex-students of 1980-81 of themselves and their families. Enjoy!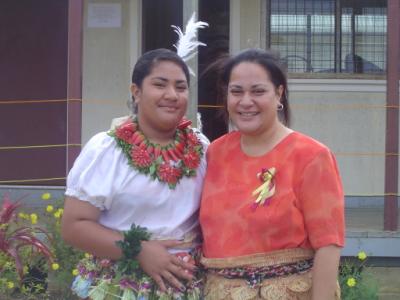 Sepiuta Fusimalohi and her lovely daughter Tatiana
Ko Sepiuta Fusimalohi (to'omata'u) pea mo hono 'ofefine ko Tatiana 'aia oku ne lolotonga form 3 ihe THS.